It's nearly a heart-stopping thought.
Google brings more shoppers to your website than ANY OTHER source and what happens if I don't 'get it right' on my website?
The FACT: Google NOW considers the mobile version of your site the "primary" version.
What does that mean exactly? Do I need to be concerned? Do I need to do anything? Great questions we get quite often. So, here's the scoop on Google going mobile first.
It means that Google is now looking at what your mobile page looks like vs your desktop page for ranking your site pages in the search results.
Here are 5 steps to make your mobile experience as good, if not better than your desktop experience…and come out ranking as well or better for search results than you do now.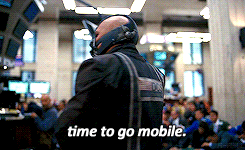 5 Steps to Thrive in Mobile-First Rankings
Be Optimized, not just Friendly – Mobile friendly means that it can be viewed on a mobile device, but that isn't enough…To be Mobile optimized isn't just shrunken down or rearranged, it needs to resize for any and all of the many screen sizes, resolutions, and orientations.
Create Mobile Optimized Content – Use short paragraphs and break things up with images and video. A lot of stuff on pages looks sweet on a desktop, but on mobile it is difficult to consume for your mobile shopper. It's more critical than ever with limited viewing space on small devices to get your keywords and copy on your pages optimized.
Create a fast mobile experience – Google says that 53% of mobile viewers leave sites that take over 3 seconds to load. Head over to Google's PageSpeed Insights, enter your sites URL, and click "Analyze". This will show you if mobile users will have a slow site experience and offer some recommendations.
Check your Google Search Console – This great tool will show you if Google is having any difficulties with your site…including letting you know when your site is "enabled" for Google to judge your site on it's mobile-responsiveness.
Use Google's Mobile Test – If it does not say "Page is mobile-friendly". You'll know in seconds if you need to possibly get a new website.
Following these 5 steps will get you headed in the right direction.
Have any questions about any of this? Drop a comment and we will be happy to help!